---
FILM SYNOPSIS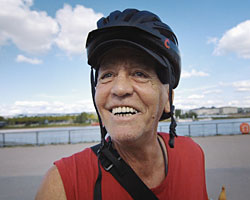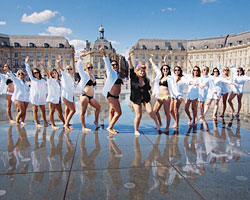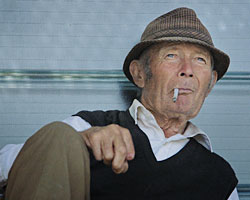 ---
"Voyage autour de la Lune" is an urban diary, a personal wandering which draws the lines of an emotional and psychological map of the city of Bordeaux along the renewed river banks, once called the "Moon Harbour" for the large curve with which the Garonne river embraces the city.

Through this week long journey from one side to the other of the river banks, Ila Bêka and Louise Lemoine tell us about the identity of a public space which has deeply changed in the collective mind of the city.

In an intimist cinematic language, the film drives us along the huge tumultuous river in its flows and tides, and drifts into the intimate turmoils of all the people met on site during the journey. A rare example of a film in which a city is portrayed through a collection of personal stories.

---
TRAILERS
---
TECHNICAL SPECS
France, 2016, HD, couleurs, 75'
Image : Ila Bêka
Sound : Louise Lemoine
Assistant : Sara Gardella
Editing : Ila Bêka & Louise Lemoine
Production : Bêka & Partners

With the support of :
City o Bordeaux, for Agora Biennial

---