---
FILM SYNOPSIS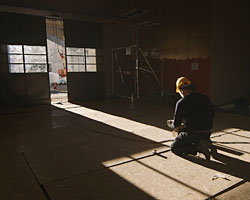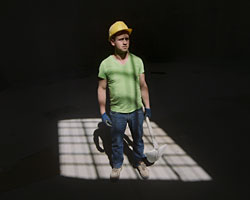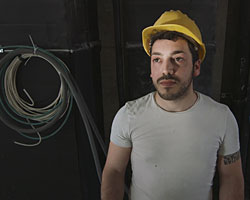 ---
In reference to the site's history (an ex alcohol factory), Spiriti is an art project by Ila Bêka and Louise Lemoine commissioned by Fondazione Prada.

The project distils the last month of completion of the building site that will house their new arts complex in Milan built by rem Koolhaas/oMA, into a collection of 15 video fragments.

From the chaos and dust of the construction process, these 15 videos try to extract the "angels' share" – those volatile substances which disappear during the ageing of a spirit in the barrel – in order to render the intangible sense of the spaces and preserve this transitory state of the site, which every day, through the progression of completion, evaporates.

---
TRAILERS
---
TECHNICAL SPECS
France, 2015, HD, couleurs, 15 X 3'
Image : Ila Bêka
Sound : Louise Lemoine
Line producer : Marco Mona
Editing : Ila Bêka & Louise Lemoine
Production : Bêka & Partners

Commissioned by Fondazione Prada
---