Gehry's Vertigo
---
---
Domus
"The films that have changed the way of looking at architecture"
Huffington Post
"A completely original way to tell a story. Astonishing!"
The NY Review of Books
"A rare exception in architectural films!
The New York Times
"A silent dialogue between the architects and those who inhabit their creations, as if they are struggling to understand one another across differences in time, space and perspective."
FILM SYNOPSIS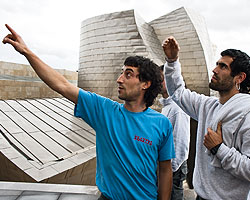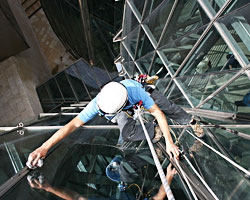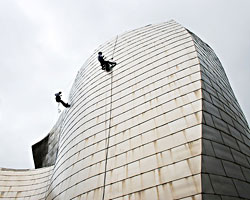 ---
Third project of the Living Architectures series, Gehry's Vertigo offers to the spectator a rare and vertiginous trip on the top roofs of the Guggenheim Museum of Bilbao. Through the portrait of the climbing team in charge of the glass cleaning, their ascensions, their techniques and difficulties, this film observes the complexity and virtuosity of Frank Gehry's architecture.
---
THE BUILDING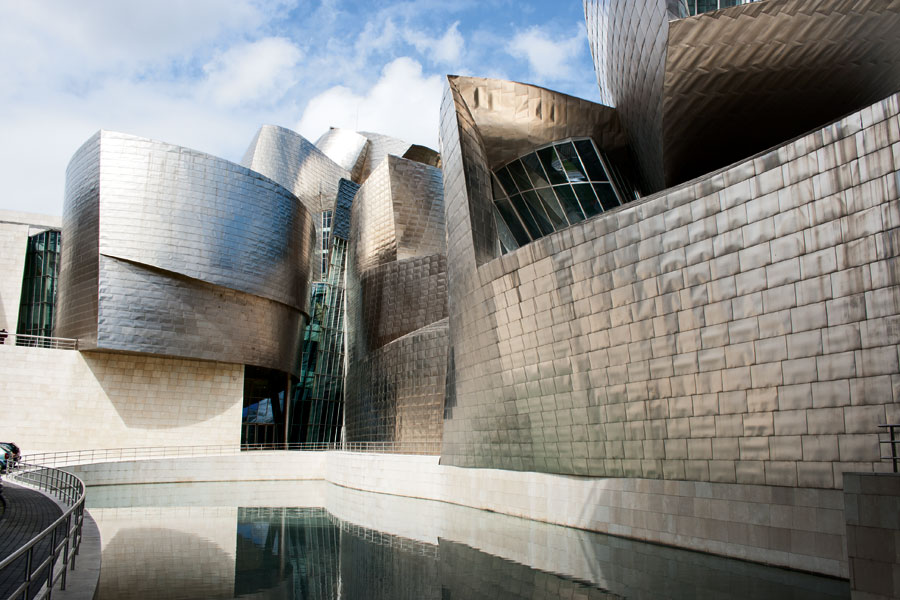 Name: Guggenheim Museum Bilbao
Architect: Frank O. Gehry and Associates, Inc
Location: Bilbao, Spain
Year: 1997
Design Team:
Frank O. Gehry – Design Principal
Randy Jefferson – Project Principal
Vano Haritunians – Project Manager
Douglas Hanson – Project Architect
Edwin Chan – Project Designer
---
GALLERY
---
TRAILERS
---
THE DVD-BOOK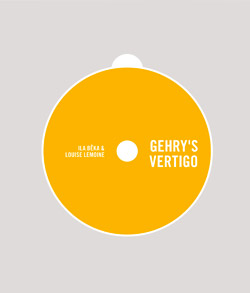 DVD CONTENTS:
Gehry's Vertigo:

Time length: 48 min
Language: Spanish
Subs: English, French

---

Living Architectures:

Time length: 37 min
Language: Multilingual
Subs: English, French

---

Dvd Pal:Region All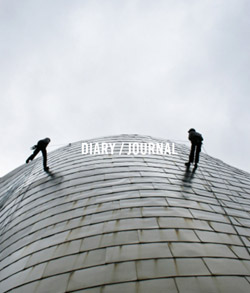 BOOK DETAILS:
Authors: Ila Bêka & Louise Lemoine
Format: 19.5 x 22.8
1 Book + 1 DVD
Pages: 140 + Hardcover
Language: English, French
Publisher: BêkaPartners
Date of publication: April 2013
ISBN 979-10-92194-03-6
Price: 35.00€
BOOK CONTENTS:
The shooting diary
Interview with the filmmakers

---

---

Printed by Primeoffset.it
---