---
FILM SYNOPSIS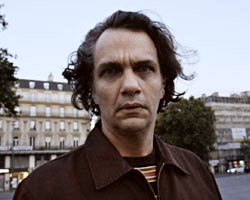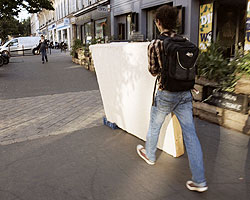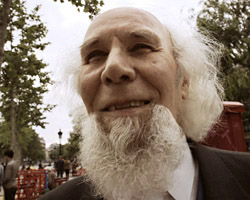 ---
Paris, Place de la République, 40 years after Louis Malle's documentary and only one year after the huge renewal project by architects TVK which transformed this well known buzzy crossroads into a new urban oasis for the Parisian city dweller.

An homage to Louis Malle, this film is a like a moving polaroid of the East side of Paris during the course of a complete day in June 2014. Touching on politics, love affairs, work issues, worries and hopes, a vertiginous collection of portraits emerges, giving us a feel for the French capital's state of being.

24 HEURES SUR PLACE is a performance movie. Standing next to Marianne's monument, Ila Bêka and Louise Lemoine filmed in the square from dawn to dawn to collect everything that can possibly happen in the physical space of a public square in 24 hours. Flux and reflux, fullness and emptiness, lights, darkness and atmosphere redraw the lines of the square through the progressing hours.
---
TRAILERS
---
TECHNICAL SPECS
France, 2014, HD, couleurs, 90'
Image : Ila Bêka
Sound : Louise Lemoine
Assistant : Fabrizio Scapin
Editing : Tiros Niakaj
Production : Bêka & Partners

With the support of :
TVK, Paris
AGORA 2014, Biennale de Bordeaux
AREAL Landscape Architecture, Luxembourg
Philippe Gasser, Genève
Selux, France
Arnaud Billard-Transsolar SAS, Paris
---